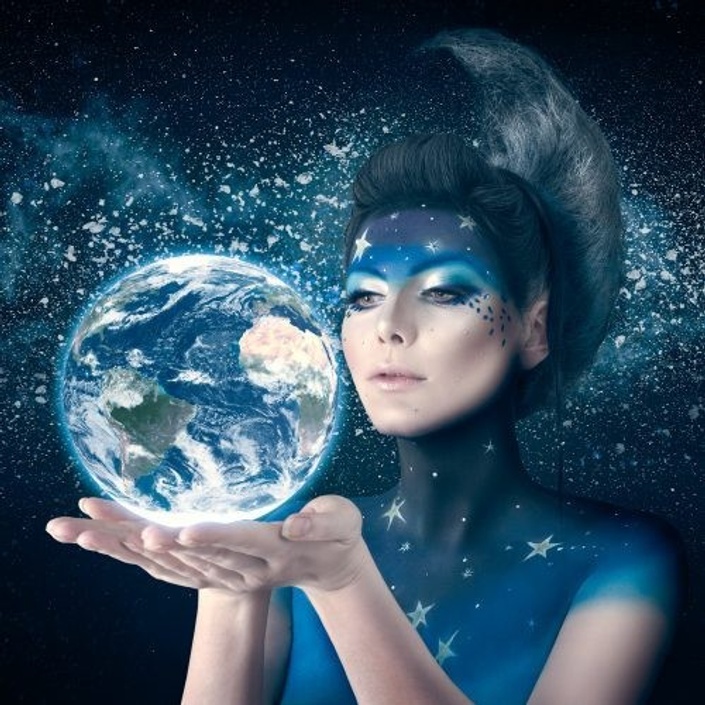 Psychic Development Training: Oneness Healing Certification
Everything You Need to Know to Be A Psychic Healer


Your World is In Your Hands…
If I had to say that one of the most important things that you will learn as a student of Psychic Development Classes it would be that your world literally is in your hands and you have the ability to shape it however you choose. By choosing to heal your world, you will then take the greatest step in healing the world that you possibly can.
---
To help you understand your world and our world is in your and my hands, I am going to teach you how to unlock the "mystical" gifts that lie within you (in your chakra and aura) and awaken your empathetic and psychic abilities in such a manner as to catapult your spiritual growth and awaken you to new heights of being.
---
You are going to learn How to Connect with your Higher Self/God Self and learn to Unleash your Unlimited Potential in a manner that is in Alignment with The Highest Good… and upon Learning of your Omnipotence choose to heal others Through the "Oneness Healing Certifiation" taught and created by Psychic Healer Bonnie Jean. You may choose to heal others for free or you may choose to put a price tag on your time and charge for the Healing Service.
---
Discover the Secret to Unlocking Your Natural Psychic Abilities
And Unlock your Unlimited Potential
More that doing psychic readings healings, I love to teach people how to develop their own abilities and use those tools to heal themselves thus I offer Psychic Development Classes which are also self healing classes that can be taken in the comfort of your home at your own pace. To introduce you to working with you psychic abilities and learning to heal your world, I have created an introduction to Psychic Development Training called "Oneness Healing" in which you learn the basics of self healing and psychic development. When you take Psychic Healer Bonnie Jean's
Psychic Development Classes
you will be amazed at how quickly using these proven psychic development tools will teach you how to be a Distance Psychic Healer and how to Energetically Heal Your World and the World of Others if you Chose. All of the classes are up-loaded in the classroom, ready for you to get started on your Path to
Become a Professional Psychic
through classes that teach you the fundamentals of clairaudience, clairvoyance, claircognizance, and clairsentience. On Saturdays at 1pm, you can attend a live 2hr practice session for students only in which you practice what you have learned in the classroom.
Starla Jennies

I am so grateful for this class and for all who are working to make this class available. I have learned so much in the past two weeks than I have with any other class that I have participated in. Bonnie is very hands on and has helped explain how to help me control my energy and gifts. Others have only told me that I have gifts and lots of energy. Bonnie has been awesome at helping me. The classes are VERY informative and the information is priceless. If you are not participating in this... class, you truly are missing out on something wonderful and life changing!
You are more than your physical body and you live in a world that is more than the physical objects you see…
and you know that on more levels than one…
Now take the next step, and unravel the mysteries of the Universe by unraveling the Mystery of You – A Spiritual Being having A Human Experience. Through the Psychic Development Classes you will learn how to unlock your psychic abilities, move energy, and heal yourself and others while you Become a Professional Psychic, learning in a fun and safe environment from the comfort of your home.
Duane Clarke

This is a great class with interactive teachers. Most online teachers do not do not take the time to engage the students outside of the online classroom. Bonnie Jean and Hari Moorthattil are the opposite. They take the time to ask and answer questions, check to see if we understand the material and are doing the work. On another note, the meditations and exercises are very healing and transformative. All you have to do is practice. Even if you don't physically feel it at first you are still planting the seeds and healing on deeper levels of consciousness. Sometimes we have to clear the pathways before we feel the healing. Practice, practice, practice, and take advantage of all of the resources that are offered. If you want to be the change you seek, you have to change yourself don't you see?
Right now I want you to imagine that you could see clairvoyantly, hear clairaudiantly, and know claircognatively the answers only an accurate and trained psychic would have access to and how this would change your life as you step into your power and live your birthright. With these proven techniques, you will be able to use your psychic ability to read energy (thoughts, feelings, or emotions) of any person (including yourself) or situations which will give you a greater sense of confidence when making decisions. In addition to reading energy, you will also learn how to move energy, and let's face it, at the heart of it, everything is simply energy.
Cynthia M. P. Kelley I have known Bonnie Jean for a long time . She is passionate in helping people and teaching them tools to help them-self! The classes created are inspiring, detailed, educational and most of all fun !!! The people in the group are positive as is Bonnie! Hari's knowledge brings another Dimension to helping you be healthy spiritually and physically. It is a pleasure and a gift to have this opportunity to enlighten my life.thank you!
The best way to develop psychic abilities is to gently begin to clear your chakras and aura of unserving energy (such as energy that is not yours or is yours but you are done with). As a natural progression your abilities will flourish. Each layer of your aura is responsible for a different psychic function. The root chakra allows one to be a medical empath when it is open and flowing, the sacral chakra when open and flowing allows one to be an emotional empath and the solar plexus that is open allows one to read minds. When our heart is open we can know the wants and desires of another. Our throat chakra allows us to be clairaudient when open, our third eye clairvoyant, and our crown claircognizant. Everybody is a natural powerhouse of psychic potential and the more one takes time to energetically heal themselves the more their abilities will unfold.
Jul Gabrielsen Pomeroy This is my first class with Bonnie Jean and she was highly recommended to me by my dear friend Robin. I was not sure what to expect. As I enter the 3rd week of this class, I find myself growing, learning and developing skills I never knew I could achieve. The course is well written, easy to follow and the instructors are kind, gentle and answer all questions. Highly recommended

🙏
Psychic Healer Bonnie Jean's Psychic Development classes are designed to help you to not only learn about and harness your psychic abilities but to also use these same tools to heal yourself mentally, physically, emotionally, and spiritually, Many individuals experience significant mental and emotional healings as a result of the shifts these classes bring about in an individual's life as they prepare you for success during the Ascension.
Biddy Cromwell The syllabus for this class outlines what you will be learning. If you were a child that needed to know the "why?" You will must definitely be in your element. Bonnie has a way of explaining the information in a way everyone can understand, because she has walked the talk. I feel blessed to have stumbled here under the tutelage of Bonnie Jean and Hari Kumar Moorthattil. My eyes have been opened to very new information, which is assisting me in personally healing. Thank you kindly.
A List of What Psychic Abilities you Will Develop
(the entire course is 99 class)
(enrollment prices range from $59.00 a month to $109.00 a Month)
| | | |
| --- | --- | --- |
| Develop your Clairaudiance | Develop Your Ability to Channel | Learn How to Read Anothers Life Lessons |
| Develop your Clairvoyance | Develop Your Trans-Mediumship Abilities | Learn How to Read Anothers Struggles |
| Develop your Clairsentience | Develop Your Telepathy | Learn How to Read Anothers Strengths |
| Develop your Claircognizance | Develop Your Ability to Have Dream Visions | Learn How to Read Anothers Higher Purpose |
| Develop Your Telekinesis | Develop Your Precognition | Nature based healing: Trees |
| 7 Rays of Creation Color Healing | Develop Your Remote Viewing | Nature based healing: Herbs |
| Reading and Healing The Chakras with The Archanagels | Develop Your Ability to Read Aura | Nature Based Healing: Food |
| Develop Your Hands on Healing Abilitites | Learn How to Read Anothers Purpose | Nature Based Healing: Dirt Therapy |
| Develop Your Physical Empathy | Learn How to Read Anothers Destiny | Nature Based Healing: Plant Therapy |
| Develop Your Psychometry | Learn How to Connect with Others Spirit Guides | Nature Based Healing: Crystals |
| Develop Your Kineseolgy through EFT | Learn How to Practice Prophecy | Develop Your Ability to Teleport |
| Develop Your Emotional Empathy | Learn to Harness the Power of Prayer | Develop Your Ability for Bi-Location |
| Develop your Ability to Read Relationships | Learn How to Develop Shamanic Empathy | Develop your Ability to Instaneously Change Thoughts into Matter |
| Reading Relationships - Business | Learn How to Access The Akashic Records | Healing with The Elementals |
| Develop your ability to Read Minds | Learn How to Astral Travel | Out of body experiences beyond solar system |
| Develop your ability to Read others wants and needs | Develop Your Recognition Ability | Time travel beyond 200 years |
| Develop Your Hands on Healing | Develop Your Precognition Ability | Healing self and others |
| Develop your ability to Read what another is attrating | Learn How to Summon and Exorcise Spirits | Instantaneous or quick healing |
| Develop Your Ability to Communicate with Spirit | Develop Your Ability to Read Anothers Soul | Meet The Aliens |
Register Now To Become a Professional Psychic
Your Instructor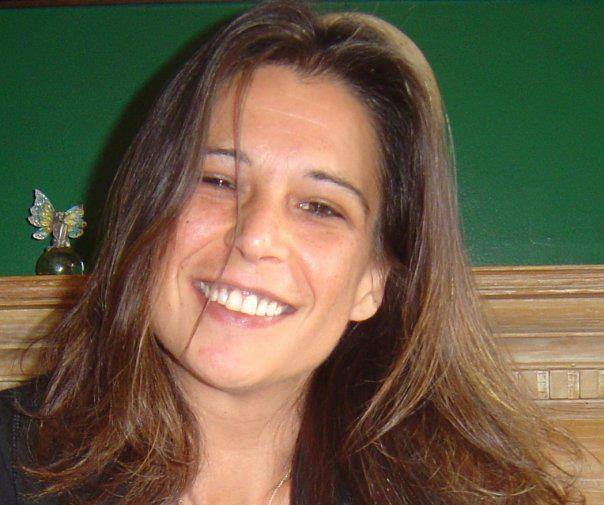 Psychic Healer Bonnie Jean was born psychic and remembers the day before she was born. Bonnie Jean began psychic training at the age of 6 under her mother's tutelage and continued her training with a parapsychologist at the age of 16 and was introduced to mediation which she has practiced daily for over 30 years. Bonnie Jean went on to study the mystic arts at age 20 and, is a Christian, Bonnie Jean is tested and certified as a psychic healer through California Psychics, Golden Rose Psychic Services, and is a Certified Diamond Psychic. In addition Bonnie Jean is reiki certified and experienced a Spontaneous Kundalini Awakening.
Frequently Asked Questions
When does the course start and finish?
The course starts now and never ends! It is a completely self-paced online course - you decide when you start and when you finish.
How long do I have access to the course?
How does lifetime access sound? After enrolling, you have unlimited access to this course for as long as you like - across any and all devices you own.
What if I am unhappy with the course?
We would never want you to be unhappy! If you are unsatisfied with your purchase, contact us in the first 30 days and we will give you a full refund.